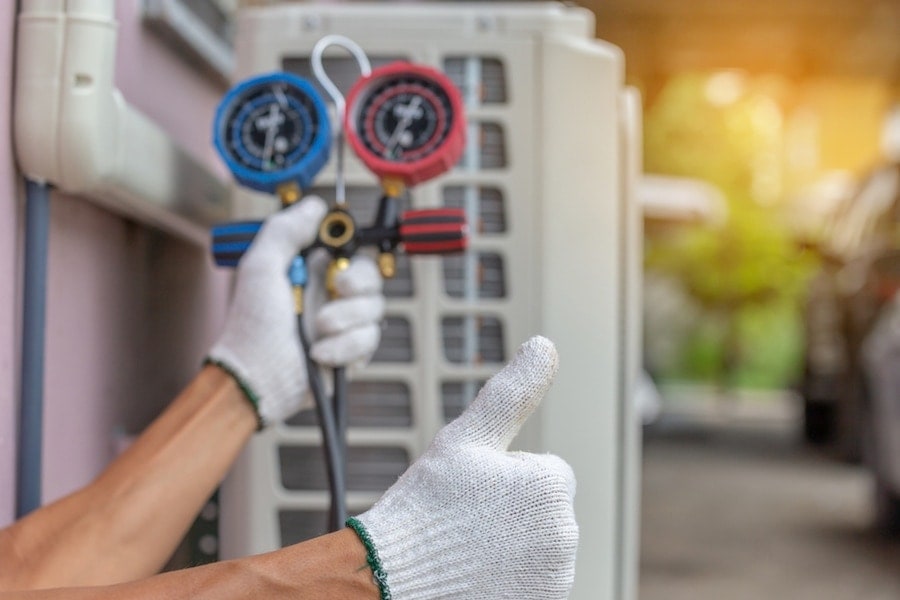 It can be difficult to spend money when you don't really feel an an imminent need to do so. You've been replacing the filter, and your system is running fine, right? Let's keep it that way. A maintenance call now can prevent a costly repair or replacement, especially in the heat of summer.
Having your system thoroughly cleaned and inspected regularly by a professional can alert you about potential problems before they become bigger and more expensive, and before they affect your employees. A healthy, clean, and safe HVAC system keeps your home and work environment at its optimum.
"An ounce of prevention is worth a pound of cure." This is as true today as the day Ben Franklin wrote it.
What will Eller Services do during my Tune-Up?
Clean the condenser's coils and evaporators if necessary.
Clean and adjust the blower components
Check ducts for debris
Check the aluminum fins. They're located around the exterior of the unit and can become bent or crushed when objects touch them.
Inspect the internal parts for broken, chipped, or otherwise damaged parts.
Check the coolant level for leaks.
Check the thermostat for accuracy.
Call Us Today at 248-652-6650
– or –
---
Eller Services provides plumbing, heating and cooling services to Rochester, Rochester Hills, Oakland Township, Troy, Birmingham, Bloomfield Hills, Auburn Hills, Lake Orion and surrounding communities. Call 248-652-6650 or request service online today!