Have Hot Water Whenever You Need It
You don't have to worry about running out of hot water again. Our innovative technology provides an endless supply of hot water whenever and wherever it's needed – even for simultaneous uses at multiple fixtures. Back-to-back showers and baths? Absolutely. Laundry and dishes at the same time? No problem. Prioritizing activities and scheduling hot water use is a thing of the past.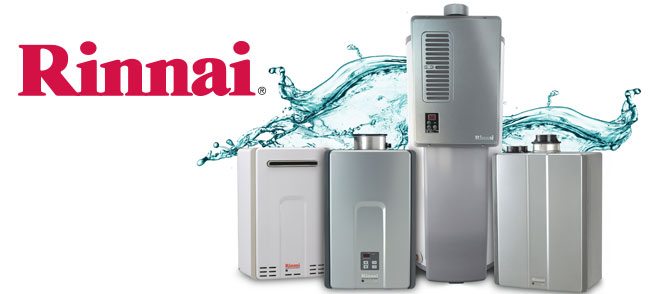 Save money
Designed for efficiency: Rinnai's tankless technology features durable heat exchangers to provide maximum efficiency and uses up to 40 percent less energy* than a traditional tank.
Regain More Space With A Compact Design
Maximum output, minimum space: About the size of a small suitcase at 18.5" x 26" x 10" or smaller, these wall-mounted models can be installed on interior or exterior walls and in compact spaces to free up valuable space.
Flexible installation: Small size allows for installation in non-traditional spaces such as crawl spaces and attics, making it perfect for use in any size home, including manufactured and modular homes.
Learn More
Visit rinnai.us for more information.