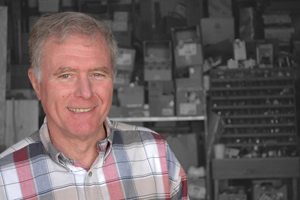 Dear Customer,
Often, talking about the weather is considered "small talk" or something to discuss when you have nothing else to say. But when you live in Michigan, and your business is plumbing, heating and cooling, you take weather very seriously. During a change of seasons is when a lot of people find out that their systems need help. The weather gets hot, you turn on your AC for the first time and . . . nothing happens! Or you find out your sump pump isn't working because your basement is filled with water from spring showers.
Because of our 40 years of experience we can say with confidence that having mechanical systems working correctly is a REAL VALUE to our customers. At Eller Services we are committed to keeping you comfortable all year round, no matter the weather. Here are just three of the ways we follow through with that commitment:
By installing the best equipment. All of our equipment is hand-picked by one of our technicians or myself. We strive to find the best equipment and materials available and will only install brands that we can stand behind, which is no easy task given today's market place being flooded with cheaply built products and materials.
By offering membership in the ES Service Club. Preventative maintenance can save you hundreds—even thousands—of dollars on repairs and energy costs. Members of The Club receive an air conditioning startup in the spring, furnace clean and check in the fall and a plumbing inspection once a year, plus a 10% discount on all our services, including equipment replacements! This is the best way to be sure all your mechanical systems are working properly.
Extended labor warranties. We have longer-than-average labor warranties on everything we do. Just this year, we have expanded the water heater labor warranty from two years to four years and most of our furnaces and AC units have ten year labor warranties!
These are just three of the ways we insure that your home or business is comfortable and your systems are running properly all year long. We want you to receive VALUE from Eller Services that is second to none.
I also want to say THANK YOU to you – our loyal customer. Every month we receive positive feedback and referrals from our customers. We would not be in business if it were not for your loyal patronage and referrals of your friends and family to us. Everyone here at Eller Services appreciates your business and thanks you for being our customer.
Have a great Spring!
Dan Eller
President
Eller Services