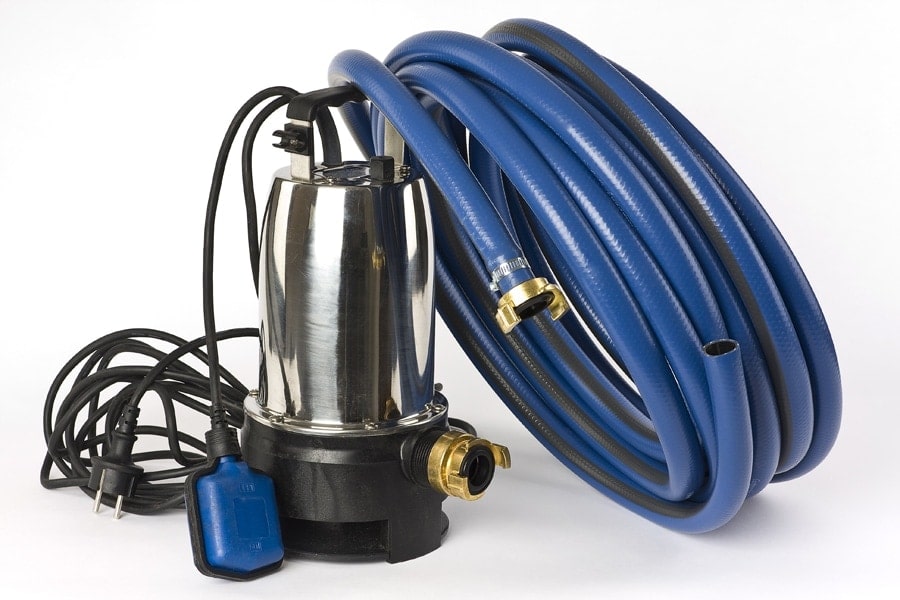 What is a sump pump?
A sump pump is a pump used for drainage that removes accumulated water from a problematic area, such as a basement, and moves it to less problematic area outside the home. Pumps are typically placed in sump pits — holes in the ground where water can collect before being moved.
How are sump pumps used?
Sump pumps are used where basement flooding is common, such as swampy areas or areas with an above average level of ground water. Pumps move water away from the home to a municipal storm drain or dry well. Some older homes may drain to sanitary sewer but this is no longer up to state plumbing code because it can overwhelm the sanitary drains and sewer treatment systems.
What are the different types of primary sump pumps?
There are 2 basic types based on their operation: automatic and manual. Automatic pumps turn on when triggered by a float and turn off after the pump has moved the water. Manual pumps require a switch to be turned on and off.
There are also 2 main varieties of pumps: submersible & pedestal pumps. Each of these works in a different way to move the water away from the home.
1. Submersible pumps (seen here) run off electricity and are made to function under water. They are placed below ground level. They operate when the float rises to stimulate the switch turning the unit on. Submersible pumps typically have longer lives than other types of pumps and are quieter than pedestal because their motor and moving parts are encased inside the pump.
2. Pedestal pumps are another common type of pump. These pumps run off electricity but differ from the submersible pumps because they house their motor above the pump itself to protect it from water. Pedestal pumps are also float-stimulated. They are capable of handling a lot of water flow and are ideal for customers who need to move a lot of water through the pump. However, because the motor is housed above the pump they are typically noisier than submersible models, but are usually less costly to install and repair.
What sump pump should I consider installing in my home?
Not all sump pumps work with all homes and for best results a licensed plumber should be consulted. To set up an appointment for Eller Services to come out and discuss your sump pump options or to request service for an existing pump, contact our office at 248.652.6650, or request an appointment online. We service Oakland, Macomb and Wayne counties, serving cities of Rochester, Rochester Hills, Troy, Oakland Township, Shelby Township, Bloomfield Hills, and surrounding areas.
Call Us Today at 248-652-6650
– or –
---
Eller Services provides plumbing, heating and cooling services to Rochester, Rochester Hills, Oakland Township, Troy, Birmingham, Bloomfield Hills, Auburn Hills, Lake Orion and surrounding communities. Call 248-652-6650 or request service online today!
<script type="text/javascript"><!– –>(function(a,e,c,f,g,h,b,d){var k={ak:"864714775",cl:"b9spCOua73EQl4CqnAM",autoreplace:"248-652-6650"};a[c]=a[c]||function(){(a[c].q=a[c].q||[]).push(arguments)};a[g]||(a[g]=k.ak);b=e.createElement(h);b.async=1;b.src="//www.gstatic.com/wcm/loader.js";d=e.getElementsByTagName(h)[0];d.parentNode.insertBefore(b,d);a[f]=function(b,d,e){a[c](2,b,k,d,null,new Date,e)};a[f]()})(window,document,"_googWcmImpl","_googWcmGet","_googWcmAk","script");<!– –></script>