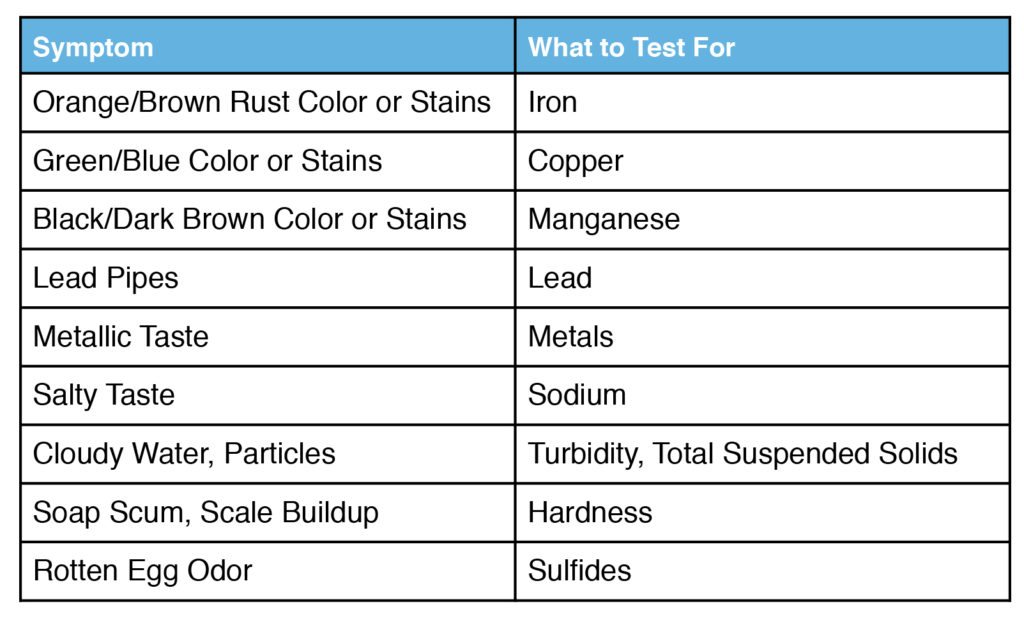 In the light of recent events in Michigan as well as across the country, many people are especially aware of any changes they have in water quality in your home. Questions about water safety and how to test the quality of our water has come up quite a bit. In Rochester, Troy and the surrounding areas, Eller Services is here to guide you through some of your questions about water safety and testing.
Many quality anomalies in your water are relatively harmless, some discoloration, some smells etc.
If you do have any discoloration, smells or notice unexplained illnesses in the members of your house hold do not hesitate to have you water tested. You can get a list of certified water testing labs in your area by contacting the EPA Safe Drinking Water Hotline at 800-426-4791 or visiting the EPA website here. You can diagnose any problem you may have and alert yourself to any health safety issues.
If your water comes from a public water system you should have access to or have received a copy of the Consumer Confidence Report, that details the quality of your water and makes sure you know that it meets the National Primary Drinking Water Standards. However you may feel that additional water quality testing is necessary.
If your water comes from a private water system, you and you alone are responsible for making sure that it is safe to drink. We recommend testing your water supply at least once a year to ensure your safety and to track your history of clean water quality.
There are a few questions to ask yourself when considering testing your water.
Do you expect to have a new baby in the home? Make sure you test for nitrates in your water.
Do you have taste, odor or water staining issues? Test for sulfate, chloride, iron, manganese.
Has there been a chemical spill or fuel spill near your water supply? If so test for chemicals.
Is someone in the home pregnant, or do you have unexplained illnesses?
The only way to know whether your tap water contains lead is to have it tested. You cannot see, taste, or smell lead in drinking water.
There are a few steps to consider if your home is found to have lead contaminated water. Do this especially if the water has been sitting in your pipes for 6 hours or more.
Run your taps on cold for 5 or more minutes.
Run you kitchen tap for an additional 1-2 minutes on cold.
Use this clean water to fill a container to use for drinking, cooking or any other form of consumption.
You can also collect multiple containers of this water once you pipes have been flushed.
Until the lead source is eliminated, you should take the following steps any time you wish to use tap water for drinking or cooking, especially when the water has been off and sitting in the pipes for more than 6 hours.
Only use cold water. Water that comes out of the tap hot can contain higher lead levels.
Boiling lead-tainted water does not reduce the amount of lead. Some scientists think that this can actually make the problem worse, as the water evaporates, the lead concentrates creating a more PPBs than water straight out of the tap.
You can shower and bathe, lead doesn't absorb through the skin, however many kids often drink bath water as they are bathing or showering, so it is best to find and alternative way for your kids to get clean while you have a contamination.
The U.S. Environmental Protection Agency (EPA) considers lead the most serious environmental health hazard for children in the United States.
Contact us if you have any further questions about the safety of your water.
We proudly serve Rochester, Rochester Hills, Troy, Utica and all the surrounding communities. Check our service area page for more information or call our office if you are unsure if you are covered by us.